Chancel Choir Album
Early in his career, while living in Spokane, Washington, James conducted the Millwood Community Presbyterian Church Chancel Choir, accompanied by his wife Mary (known later in life as Marybaird). Aided by James's lifelong interest in technology, the choir recorded an album in 1960.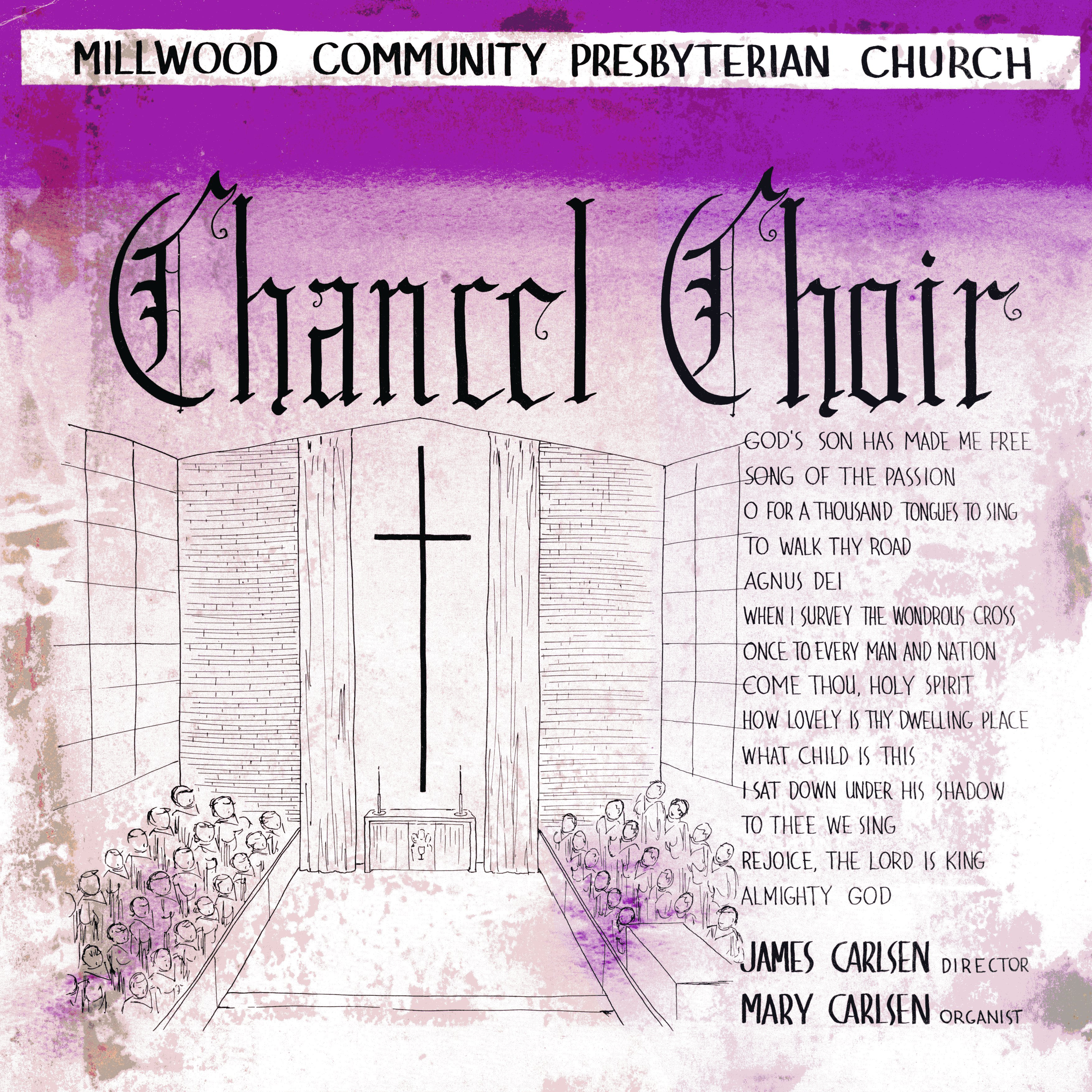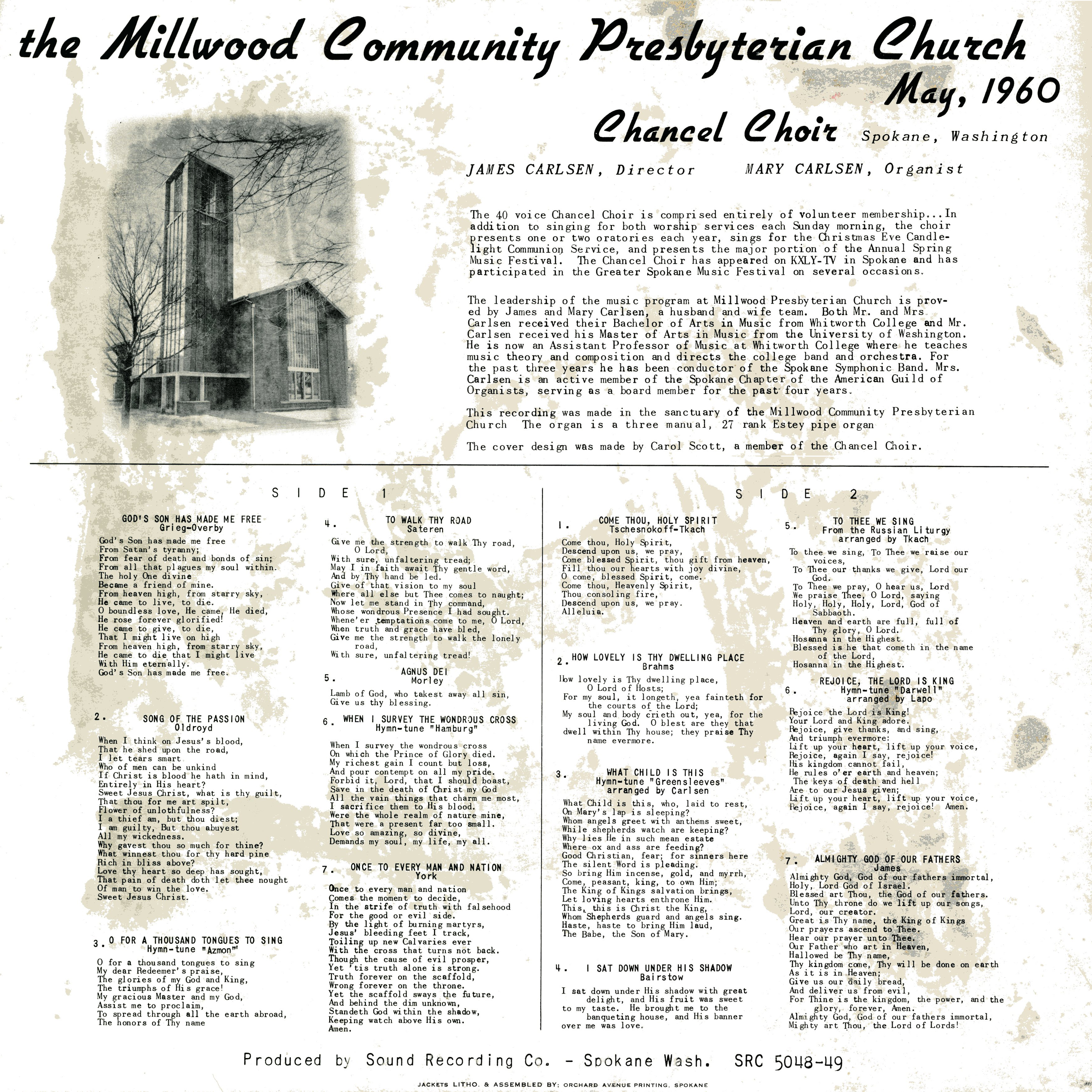 ---
01. God's Son has Made Me Free
---
02. Song of the Passion
---
03. O for a Thousand Tongues to Sing
---
04. To Walk Thy Road
---
05. Agnus Dei
---
06. When I Survey the Wondrous Cross
---
07. Once to Every Man and Nation
---
08. Come Thou, Holy Spirit
---
09. How Lovely is Thy Dwelling Place
---
10. What Child is This?
---
11. I Sat Down Under His Shadow
---
12. To Thee We Sing
---
13. Rejoice, the Lord is King
---
14. Almighty God
---